---
David Knight

Biography
Dave Knight is an Architect at Neustar, a role he has held since January 2018. He is also Principal Undulator at Snake Hill Labs Inc since 2014. Dave has previously been an Architect at Dyn, DNS Operations Manager at ICANN, Director of Resolution Services at Afilias, and has held various operations engineering roles at Internet Systems Consortium and the RIPE NCC.
He has participated in RIPE since joining the RIPE NCC in 1999. There he began a career-long fascination with DNS, particularly around infrastructure and operations. He has made significant expansions to the deployments of three root nameservers, worked on the anycast edge nameserver and DNSSEC signing infrastructure for .ORG and was a member of the project team tasked with deploying DNSSEC in the Internet root zone.
Dave has been a co-chair of the DNS Working Group since 2015, has twice served on the board of directors of DNS OARC and was a member of the DNS OARC Program Committee for two years.
Originally from Scotland, Dave has lived in The Netherlands, California and since 2007 with his family and altogether too many cats in Ontario.
Jelte Jansen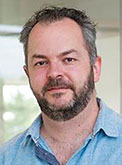 Biography
Jelte Jansen is a research engineer at SIDN Labs, the R&D team of SIDN. His research and development topics include the domain name system, Internet protocols, and the Internet of Things. Jelte also runs Ionite, where he provides consultancy and services regarding e-invoicing systems and related protocols and standards. Jelte is also a member of the board of advisors of SIDN Fund, a foundation that provides financial support to ideas and projects that aim to make the internet stronger or that use the internet in innovative ways.
Statement of interest
As an active member of the RIPE community, an employee of a TLD operator, and active in research and development in several Internet-related fields, I think I can provide valuable contributions to the RIPE programme. My network includes other network operators and (academic) researchers with a foot in network operations. I have been a PC member in the past, and would love to be one for another term, both to find potential contributions in my network and to work on improvements for the RIPE programme and PC in the future.
Massimiliano Stucchi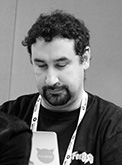 Biography
Massimiliano "Max" Stucchi joined the Internet Society in 2019 as Technical Advisor for the European Bureau. His previous experiences are as a trainer and IPv6 Programme Manager at the RIPE NCC, and before that he was the founder and technical director of a small Internet Service Provider and Wireless Internet Service Provider in Northern Italy.
Max is a long time Unix fellow, with a specific love for FreeBSD and OpenBSD, which he's been using for around 20 years now. His interest also cover BGP, Routing Security, DNS and of course, IPv6. If possible, he tries to contribute to the development of these technologies by participating in the IETF.
In his past, Max used to be an official football referee for the Italian
Football Federation, but he quit when he moved to the Netherlands for work. Now, when he's not in front of a keyboard, you can find him trying to get back in shape by running or racing remotely controlled cars.
Max speaks Italian, English, French, and is trying to improve his German.
He is based near Zurich, Switzerland.
Magnus Frühling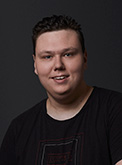 Biography
I, Magnus Frühling, work as a Senior Network Engineer at German Edge Cloud GmbH & Co. KG and since 2016 I am responsible for the finances of Freifunk Frankfurt.
Computers are not just a hobby for me past the last 15 years, it's a passion and I actively work in the network area since 2015.
My main focus and professional interest is in the future of our growing Internet, to keep it free and open: IPv6, segment routing and observability.
Further interests include open source, Freifunk and fire fighting (physically and digitally).
Statement of Interest
I have participated in RIPE meetings frequently since 2017 (Budapest) with passion. I would like to contribute content with full commitment to keep the program relevant, diverse, and exciting.
Sander Steffann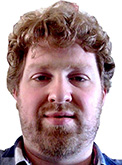 Biography
I have been a member of the RIPE community since RIPE 49, which was 18 years ago. I have been one of the Address Policy Working Group co-chairs for about 11.5 years and have contributed to several RIPE documents.
In the far past I have studied Computer Science at the University of Twente, focussing on communication subjects like protocol design, implementation & validation and distributed systems.
I helped start a small ISP in my home town in 1995 and have been self-employed since 2010. My customer range from ISPs to enterprise, and most of the work focussed on IPv6 deployment.
Since 2021 I have been working for 6connect where I am involved in new developments ranging from improving the ProVision application in the areas of network discovery and automation, to deploying a global anycast network.
Vincentz Petzholtz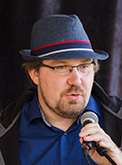 Biography
My name is Vincentz Petzholtz and I am working in the Network Industry since 2006. I always have been a Network Engineer and Architect through different positions and companies (Interoute/GTT/SysEleven/Inter.link). Main area's of expertise have been BGP (Routing, Policies etc.), MPLS/Traffic Engineering, Network Security (especially DDoS Detection and Mitigation) and overall network design and architecture (Backbone and DataCenter fabrics).
Since 2017 I moved on to be the Head of Network at SysEleven (now Inter.link). Since 2020, I also spend more time contributing to the Berlin Internet Community for the BCIX (Berlin Internet Exchange) as member of the advisory board.
Statement of interest
The community needs and is based on participation from its members. As I'm part of this community for some years I want to share my experience and contribute to the RIPE PC's activities. I've benefited and enjoyed community driven and organized events and services. I want to give as much time as I can to contribute back to the community.
My linkedin profile: https://www.linkedin.com/in/vincentz-petzholtz-73013848/
Xing Profile: https://www.xing.com/profile/Vincentz_Petzholtz/cv
Wolfgang Tremmel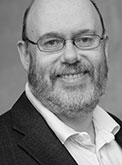 Biography
After completing his degree at Karlsruhe University, Wolfgang started working as a network engineer in 1994. He went on to become head of network operations and peering manager at a range of ISPs.
In 2006, Wolfgang joined DE-CIX as Director Customer Support, a position he held for ten years. Since 2016, Wolfgang has been head of the DE-CIX Academy, making sure customers understand how BGP and other routing protocols work.